Healthy never tasted THIS good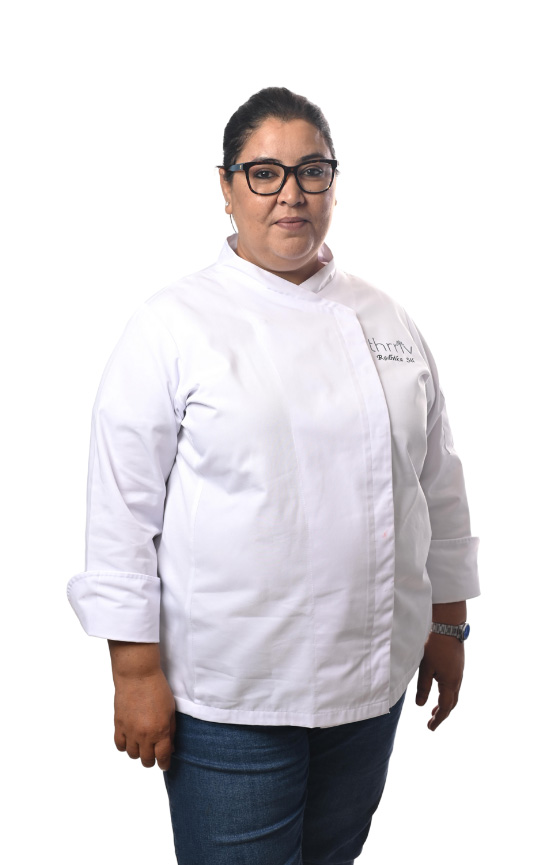 Radhika Sil
Hi, I'm Radhika
After working in the food industry for 25 years (8 of those in the UAE), I was tired of the limited range and flavour.
I wanted to create the products I'd always wished I'd been able to find on the shelves at the supermarket or online. Healthy, delicious REAL food (not just snacks!) that I'd feel comfortable and safe feeding to my children.
Being a diabetic myself, struggling to find foods that didn't raise my blood glucose and having watched what happens in industrial kitchens in the healthy food space, I knew I needed something else.
I was tired of health food brands offering endless snack ranges, and not being able to find freshly made options for kitchen staples that encourage eating solid meals.
I knew it was time to start a movement, and Thrriv was born.
Thrriv aims to help consumers stop accepting mediocrity (both in taste and range) in the health food market, and finally get value for the money they've worked hard to earn.
People shouldn't have to struggle to choose healthy, or break the bank for products that are clean and made locally with natural ingredients.
Thrriv solves this problem. While we are still in our infancy, I'm proud of the range of real, whole foods we've brought to the market, and the responses we've had from our customers across the UAE.
So who's Thrriv for?
The answer is simple.
Anyone who wants to be able to continue eating delicious food while still remaining true to their choice of dietary requirements and healthy lifestyle design.
Whether you're vegan, diabetic, gluten-free, a fitness enthusiast, nutritionist, athlete or keto fan, our extensive range of clean, real food will keep you on-plan, healthy and satisfied.
A glimpse at what some of our Thrriv family say
I wholeheartedly recommend Thrriv to anyone exploring the keto lifestyle or looking for delicious, wholesome food options.
Kyle Shepard
I must admit, I was initially skeptical about the idea of keto-friendly pizza, but Thrriv has completely changed my mind.
Sarah Jane
I couldn't be more thrilled to share my experience with Thrriv, they have truly transformed my health journey.
Julie Khanna
One of my absolute favourites is their Vegan Overnight Oats.
Great variety and absolutely delicious.
Ritu Merchant
Absolutely Amazing.
Just ordered again !!
Fav way to eat it was french toast and crispy garlic butter bread.
Vida Abou Jawdeh
Vanilla Ice Cream was great and
Thrriv's customer service were very helpful and kind in answering my queries.
Geetha Subbu
Amazing ice-cream. Would be hard to go back to normal ice-cream now. Brilliant product and lovely team at Thrriv.
Amanda Lumley
Hi, thank you so much for this insightful post. Ketogenic diet really works for me, I also write posts about keto diet on my blog.
Meryl
The People Behind Thrriv's Success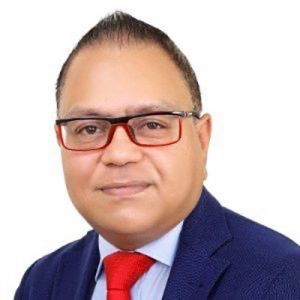 Head of Marketing and Ideation
An ideator, digital transformation specialist and a social media Jedi, Jiten's 28 years of experience in the IT industry contributes to a niche and instrumental role, crucial to Thrriv's growth in the regional and international market. In the past, he has undertaken several management roles in leading companies such as Software AG, IBM and Akana. Jiten serves at an advisory capacity to the board for strategic initiatives.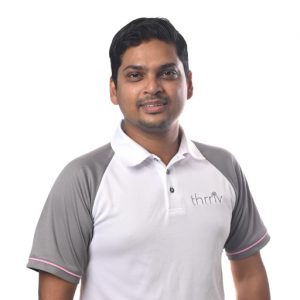 Kailash manages the Finance and Operations of Thrriv as our Chief Financial Officer (CFO).
In parallel, he continues to improve our supply chain management with his deep knowledge in the domain. With his pragmatic approach and focus on numbers, he maintains a key balance between creativity and execution.